Chicago Pride Parade
Chicago's Pride celebration consists of a full month of festivities and events, culminating with the Chicago Pride Parade, which traditionally takes place the last Sunday of June.
Chicago Pride Fest takes place along North Halsted St. in the North Side neighborhood colloquially referred to a 'Boystown' the weekend prior to the parade.
---
2023 Chicago Pride month dates
Chicago Pride Fest, presented by the Northalsted Business Alliance, returns Saturday, June 17 and Sunday, June 18. The iconic Chicago Pride Parade is Sunday, June 25, beginning at noon. Pride in the Park is Friday, June 23 and Saturday, June 24.
Events: The Parade
The 52nd annual Chicago Pride Parade steps off at noon on Sunday, June 25, 2023 from Montrose and Broadway in the Uptown neighborhood. The parade treks (map) through the north side of the city, ending near the intersection of Diversey Parkway and Sheridan Road in Lincoln Park.
2019 Chicago Pride Parade, photo by Steven Koch for GoPride.com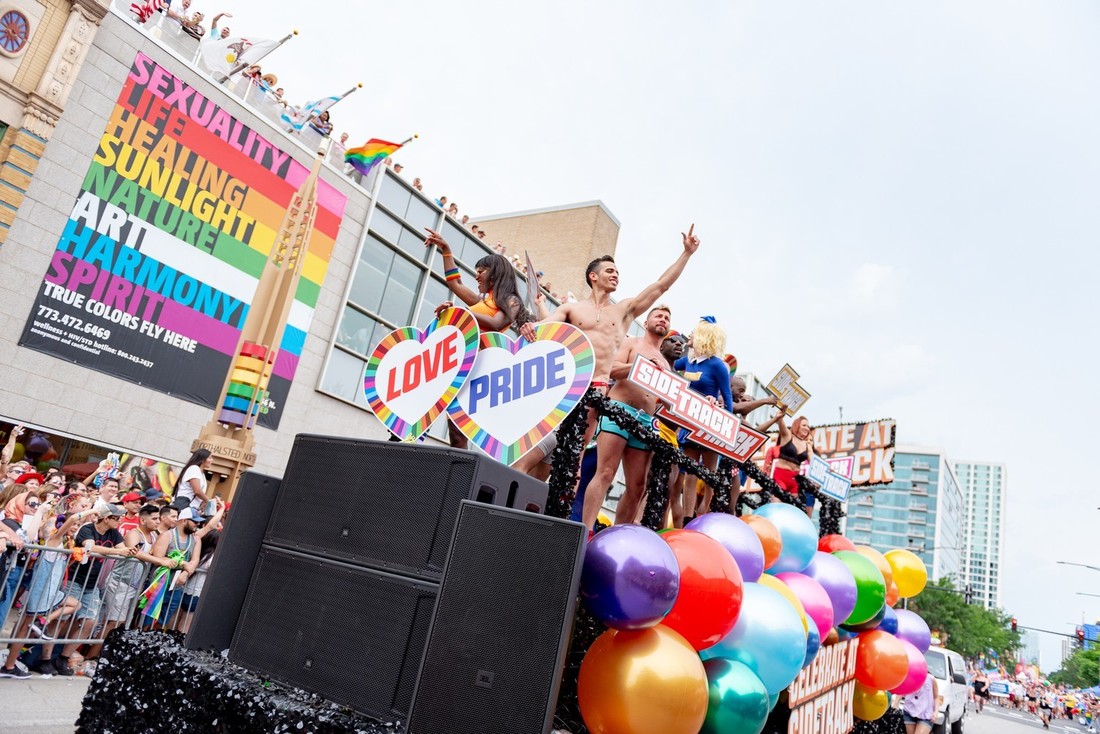 The annaul parade, which started as a protest march in 1970 after the Stonewall Riots in New York City, has grown into the city's second-largest parade of nearly 200 entries, typically attracting more than 1 million people to multiple northside neighborhoods, particularly East Lakeview.
Events: Chicago Pride Fest
Traditionally held the weekend before the Chicago Pride Parade, Chicago's Northalsted neighborhood, commonly referred to as "Boystown", again hosts Chicago Pride Fest on Saturday, June 17 - Sunday, June 18, 2023.
2019 Chicago Pride Fest photo by Steven Koch for GoPride.com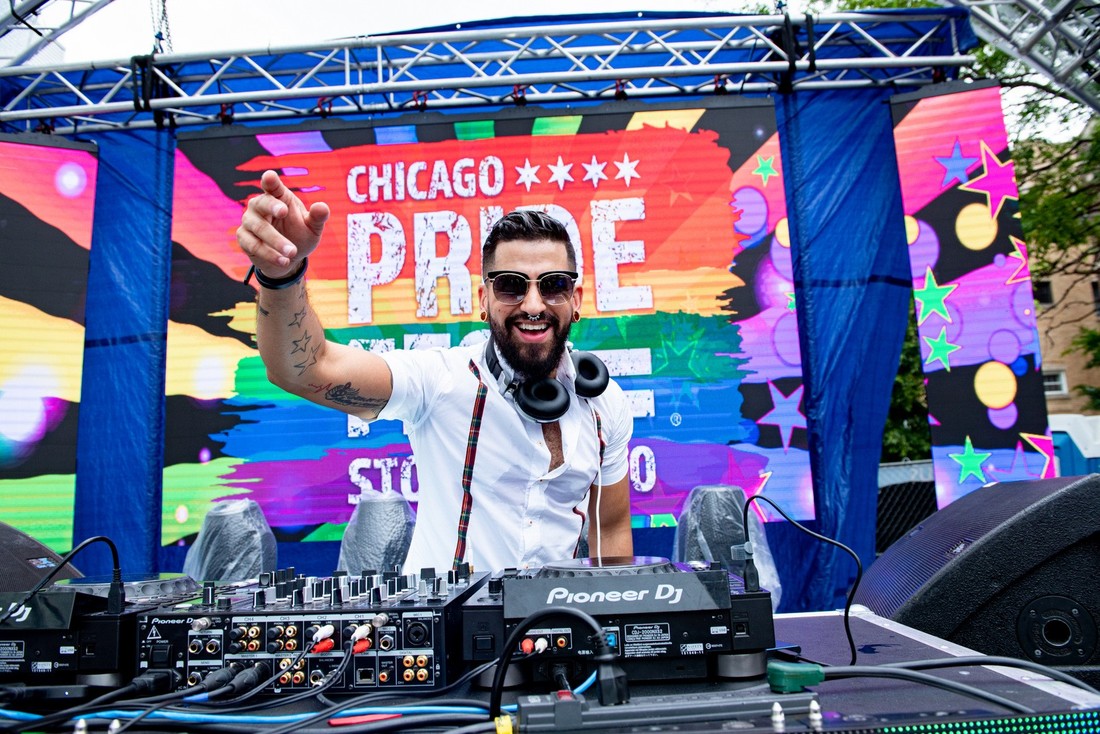 The two-day Pride street festival has become the pre-parade celebration with over 150 food and merchandise vendors, and 3 stages headlined by incredible entertainment - including the best of Chicago drag performance and DJs.
Events: Pride in the Park
Do I need a ticket to get into Pride?
There is no fee to attend Chicago Pride Fest or watch the Pride parade. A voluntary donation is requested at the entry gates to festival. This donation goes back to community support programs and paid for the Chicago Pride Crosswalks; 14 rainbow paved intersections installed in 2019 that make up the longest installation of it's kind in the world. Pride in the Park does require a ticket. Further information for that event can be found here.
History of Pride
Lesbian, Gay, Bisexual, Transgender and Queer (LGBTQ) Pride Month is currently celebrated each year in the month of June to honor the 1969 Stonewall Uprising in New York City's Greenwich Village, which was a tipping point for the Gay Liberation Movement in the United States.
The first Pride march in Chicago was held on June 28, 1970, on the one-year anniversary of the Stonewall Uprising.
Since its modest beginnings, Chicago Pride has grown to be one the largest and most well-known Pride events in the world.
Pride Month has come to symbolize several things: the long history of lesbian, gay, bisexual and transgender dignity, the freedom of all people to meaningfully and proudly express their sexual and gender identities, and the commitment of LGBTQ people to combat oppression.
2019 Chicago Pride Parade, photo by Steven Koch for GoPride.com
---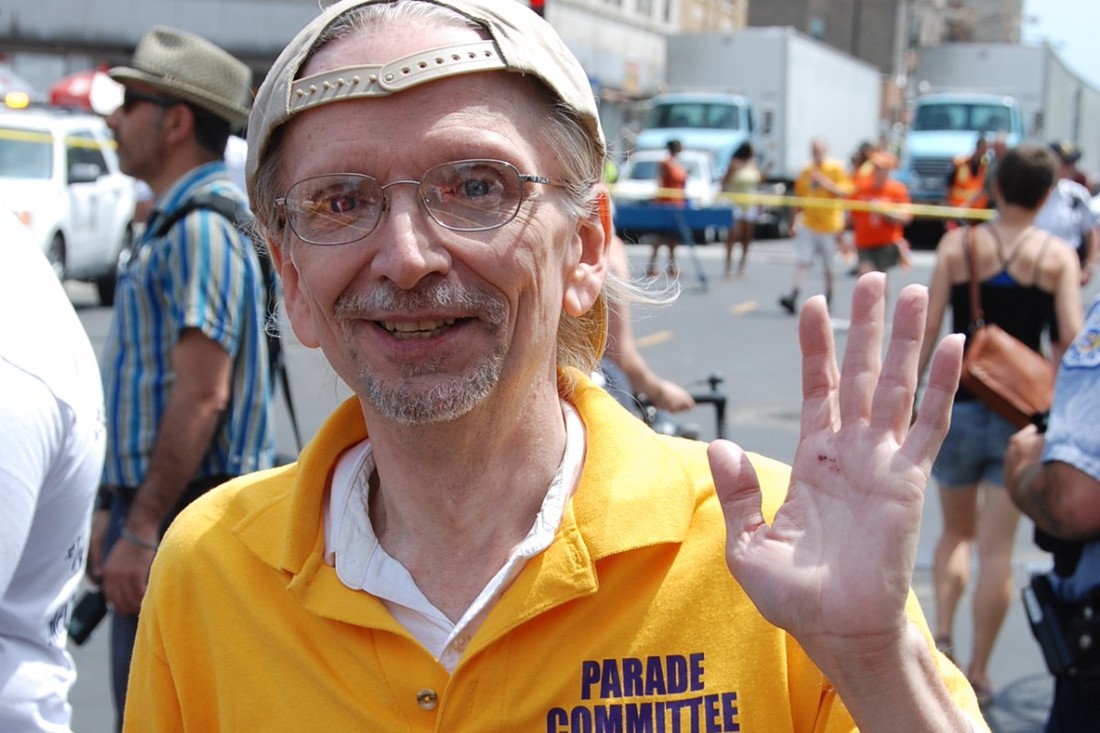 Remembering Richard Pfeiffer
May 14, 1949 - October 6, 2019
Richard William Pfeiffer, coordinator of the annual Chicago Pride Parade since 1974 and a member of Chicago's Gay and Lesbian Hall of Fame, died Sunday, October 6, 2019. He was 70.
"One of our earliest and longest-serving activists, Rich Pfeiffer made history as he gave our community decades of committed, effective service," said Art Johnston, Sidetrack co-owner and co-founder of Equality Illinois. "Under Rich's year-round consistent leadership Chicago's Gay Pride Parade grew from a few hundred participants and observers to thousands of marchers and over a million viewers, reflecting the amazing growth of our communities."
Pfeiffer watched Chicago's first-ever parade in 1970, was a volunteer marshal at the second, third and fourth parades, and he volunteered to be the coordinator at the fifth parade in 1974. He held the title through the 50th annual Chicago Pride Parade in 2019.
The 2022 parade was dedicated to Pfeiffer.
Richard Pfeiffer (right) at the 2019 Chicago Pride Parade, photo courtesy GoPride.com